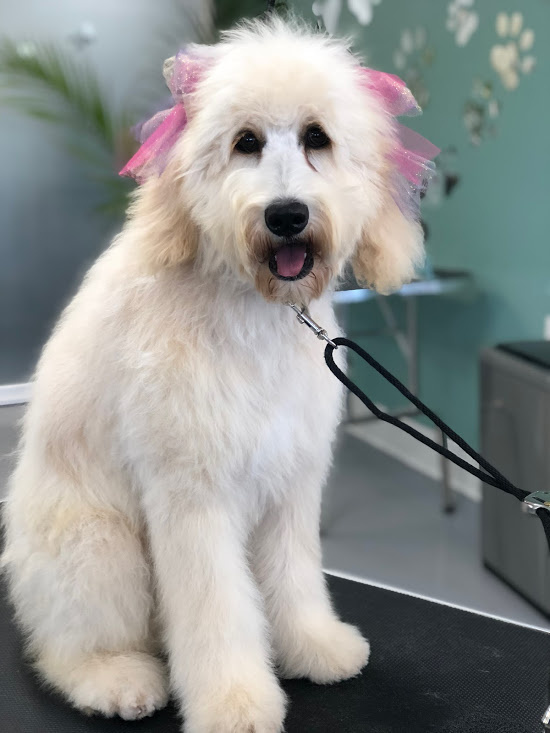 Furred Babies
Introduce your puppy or kitten to grooming at a young age. This service is offered for pets 6 months and under. Your FUR baby will receive a basic bath, nail trim, ear cloning, finishing spray and seasonal swag…….and lots of hugs!
Splash and Dash Quick Service
This service is great for our FUR friends that have difficulty with the grooming process experience emotionally or physically. This quick service includes a cleansing lather, ear cleaning rinse and towel dry. (Not available for double coated breeds.)
Extra Love
Our FURologists will work together to provide special attention for pets that need extra time or cuddling during the grooming process. Some FUR Friends may require this to achieve a positive and safe experience. Please inquire about this service when making an appointment so your pet can visit us during a quiet time of the day.

FUR Fashion
Do you want your pet to be a show stopper? If so, our FUR Fashion services are for you! We offer temporary tattoos, semi-permanent color treatments, bedazzling glitter enhancements, nail polish, feather extensions and more! Ask us how we can make your pet a red carpet hit!